Pierre d'Argent® by LACO
The French company LACO founded Pierre d'Argent® over 40 years ago. The mythical clay stone is manufactured in our premises in France, near Strasbourg.
About LACO
Established in more than 45 countries around the globe, with more than 40 years of experience, LACO manufactures and sells cleaning and maintenance products. Each product is carefully developed to guarantee maximum efficiency, while remaining respectful of both the customer and the environment. Our raw materials are selected carefully, to guarantee the best quality possible to our customers, while always respecting environmentally responsible approaches. At LACO, your well-being is our priority and most our manufactured products have received labels and other certifications guaranteeing a healthy composition made in France. You will be able to take care of your interior in all serenity, in order to feel well at home. What makes out products unique: The scrupulous control of quality, all over from the selection of the raw materials up to the controlled production. Our goal: to offer you innovative cleaning solutions with the healthiest possible composition.
Pierre d'Argent®, our iconic product
Certified ECOCERT, Pierre d'Argent® is THE product to clean your home in a natural way. All in 1, it cleans, polishes, revives and protects a large number of surfaces: kitchen, bathroom, tile joints, cooktops, extractor hoods, silverware, jewelry, metals, sneakers, pool liner and many more.
Our commitments
– Natural products controlled by labels
– French manufacture and know-how
– Our experienced sales team remains at your entire disposal if you have any request regarding our products and to adapt our offer to your needs.
Ecocert

Best Ecological Product
Made in France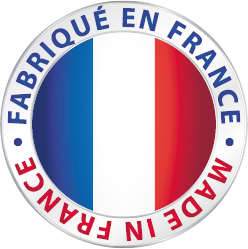 Responsible care